Living up to Your Foundation - SIAMS 2023 and Beyond Conference
This event will take place between 10:00am and 3:45pm on 08/11/2023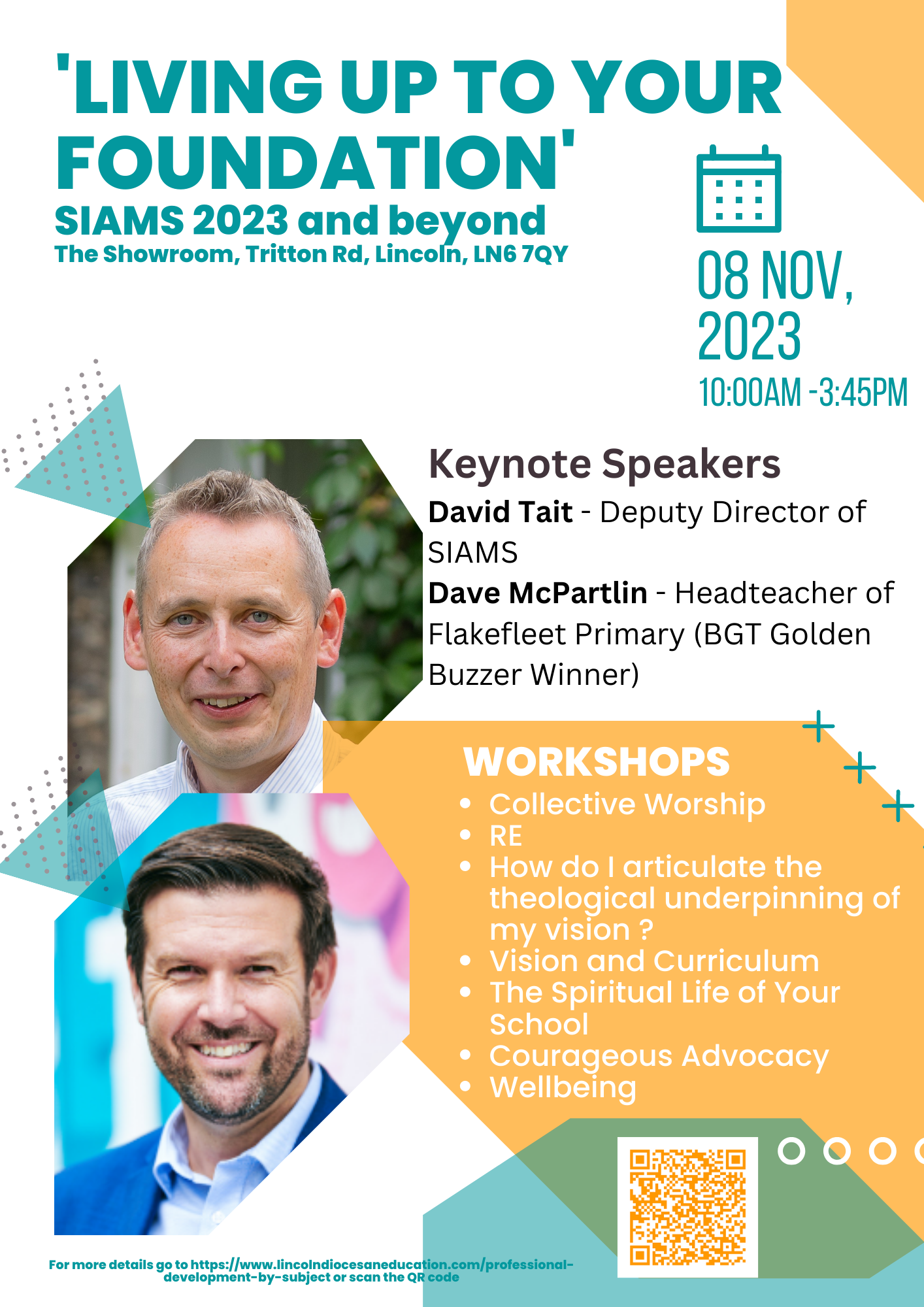 With the reframing of the SIAMS inspection from September 2023 we'd like to invite you to a full day of keynotes and workshops to help you understand the new framework and prepare for your inspection.

We are delighted to have Deputy Director of SIAMS David Tate with us, as well as Dave McPartlin Headteacher of Flakefleet Primary school and winners of the Golden Buzzer on Britain's Got Talent.
You will also be able to attend  number of workshops on the day to look very practically at different elements of being a church school and the SIAMS inspection.
The day will be suitable to Headteachers, Governors, Clergy, Christian Distinctive leads and Collective worship and RE leads.
Venue: The Showroom, Tritton Rd, Lincoln LN6 7QY (free parking)
Time: 10:00am - 3:45pm
Cost: Book before the end of August to get this year's prices (lunch and refreshments provided)
School Staff £180 (non SLA £285)
Governors £140 (non SLA £220)
Clergy £75
For more information and to book click the link below