Checking the Pulse, Developing Collective Worship and the Spiritual Life of Your School
This event will take place between 10:00am and 3:30pm on 30/11/2022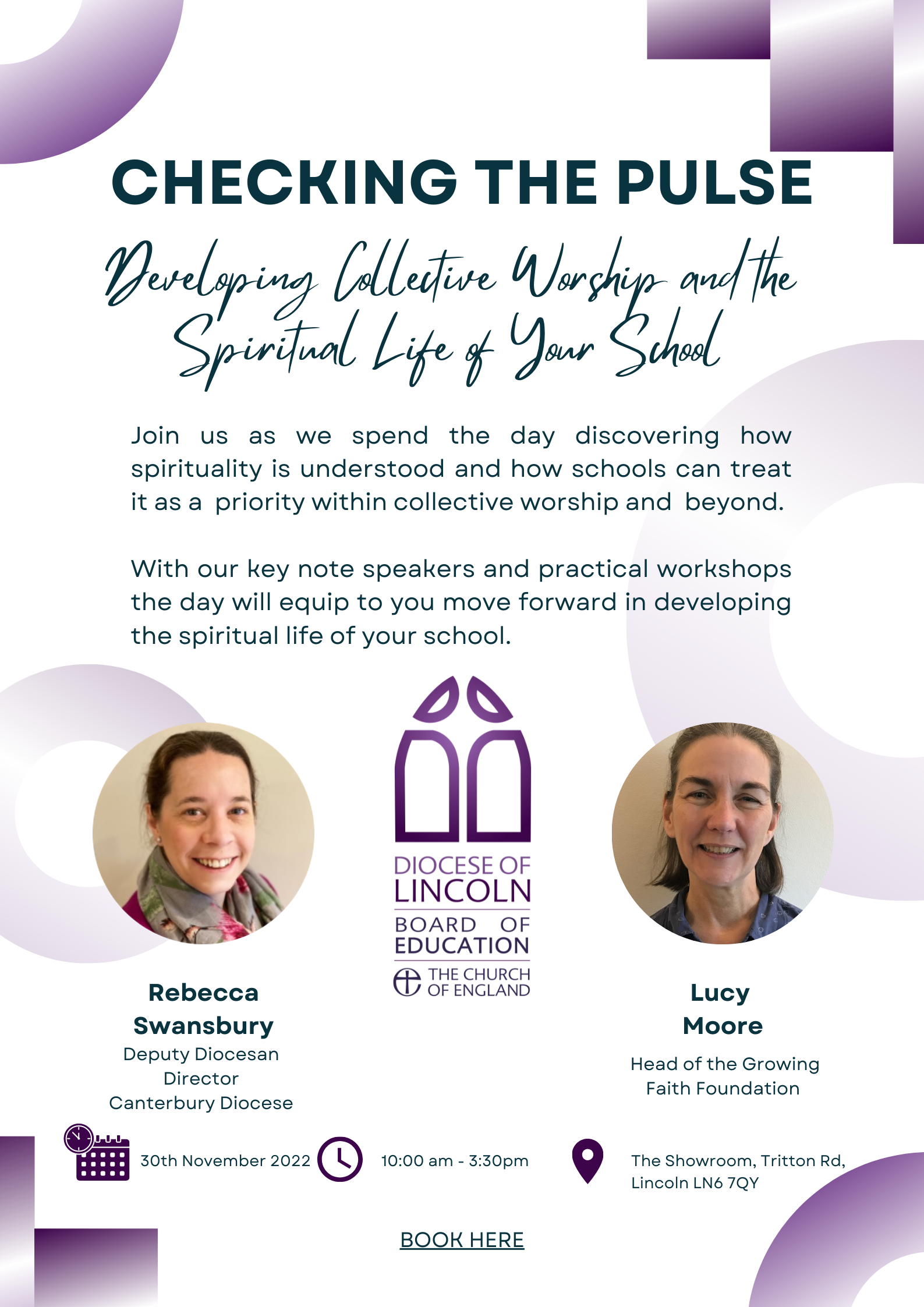 The SIAMS 2021-2022 highlighted that Spiritual Development across the school was an area for development.  This conference is to equip to you move forward in developing the spiritual life of your school.
Our keynote speakers and practical workshops will help you on your school's journey of spirituality. 
Rebecca Swansbury is the Deputy Diocesan Director of  Education at the Diocese of Canterbury. In her previous role with the Diocese as Schools Officer she was responsible for RE, Collective Worship and Christian distinctiveness. You may know her from her excellent document 'William and Lucy Lead Collective Worship' which support schools in pupils planning, leading and evaluation Collective Worship. 
Lucy Moore is the Head of the Growing Faith Foundation. The Growing Faith Foundation started as a concept in 2019 to promote stronger partnerships between the Church, schools and households through various initiatives at both diocesan and parish level. Also the former founder of Messy Church Lucy has great insight into taking spirituality wider than collective worship. 
Date: Wednesday 30th November 2022
Time: Arrival from 9:30am for 10am-3:30pm
Venue: The Showroom, Tritton Rd, Lincoln LN6 7QY
Cost:
Staff: £180 (non SLA £285)
Governors: £140 (non SLA £220)
Clergy: £75 
Download the agenda and workshops details below