The SIAMS Journey -Vision and Strategic Leadership
This event will take place between 4:00pm and 6:00pm on 02/03/2022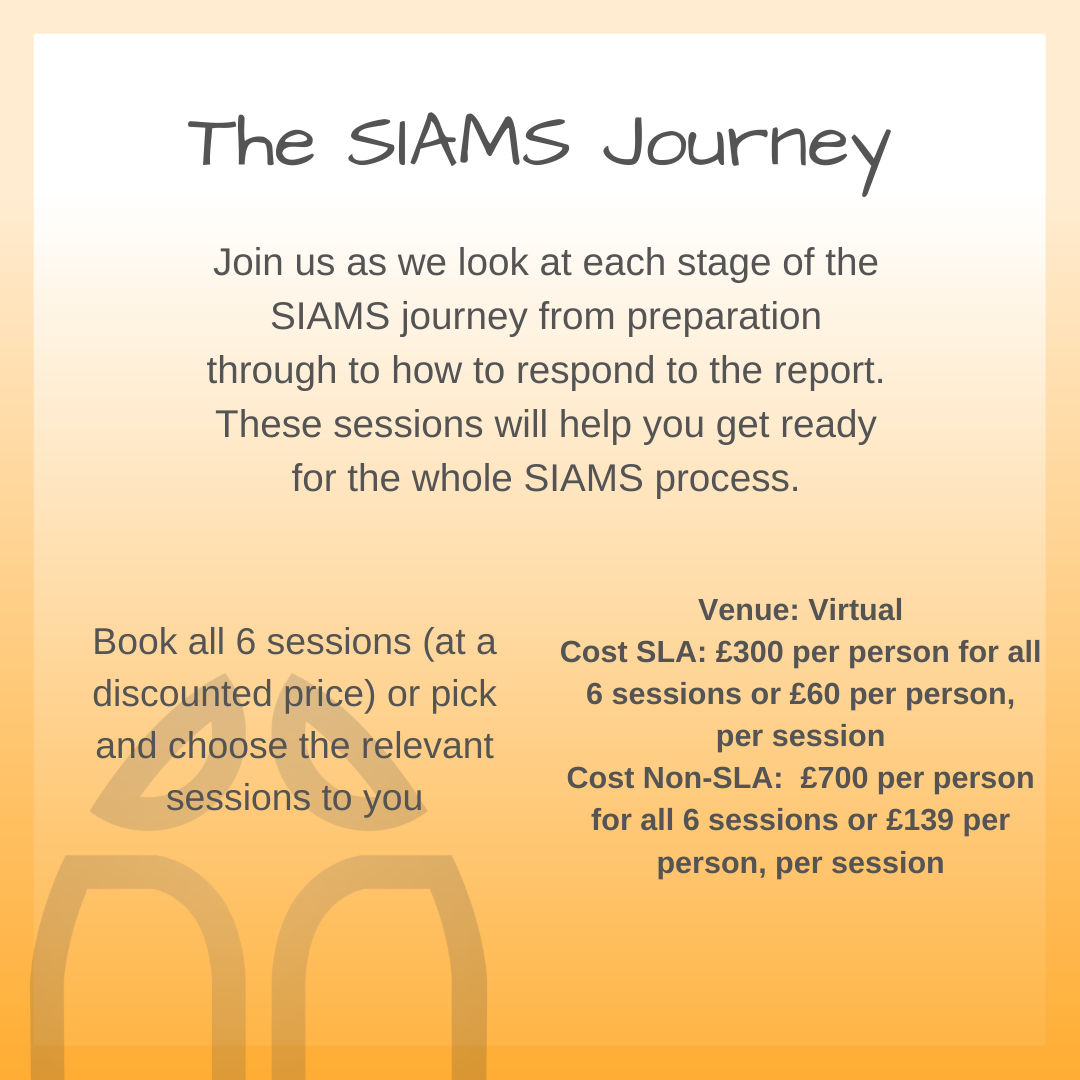 Join us for our SIAMS Bundle course. This will provide opportunity to hear trained SIAMS inspectors, schools who have gone through the inspection process as well as networking and sharing ideas with other schools. Book onto the sessions you need or book onto all 6 and get one free.
£60 per session or £300 for all six
Covering:
The Evaluation Schedule 28/1/21
Vision – Strategic Leadership 3/3/21
Evidence Gathering 6/5/21
How to present evidence 6/7/21
Inspection Day 30/9/21
Moving Forward 9/11/21
This session considers the role of strategic vision as the heart of the SIAMS inspection process. It asks what it means for a church school's vision to be rooted in a distinctively Christian context and considers ways in which school leaders (including governors) can develop and implement an inclusive and distinctive Christian strategic vision.