Effective RE for a Broad and Balanced Curriculum
This event will take place between 4:00pm and 6:00pm on 13/01/2021.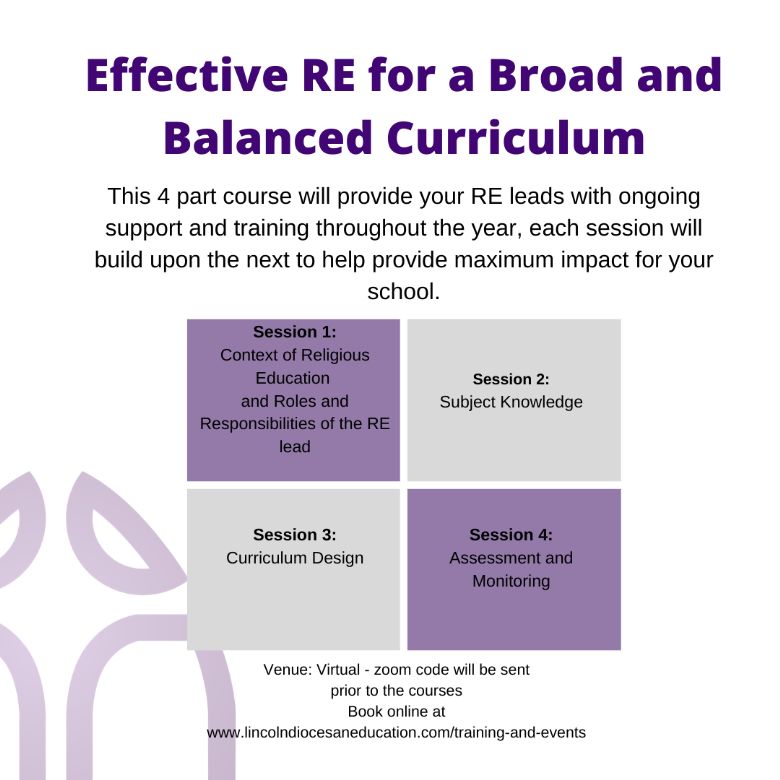 Session 3- RE Curriculum Design                                                           
This session will investigate relevant research on curriculum design and its impact on the effective delivery of RE. It will address the role of the middle leader in formulating and monitoring the impact of an RE curriculum plan.