Maths - Government Updates
This event will take place between 9:30am and 12:30pm on 12/11/2020.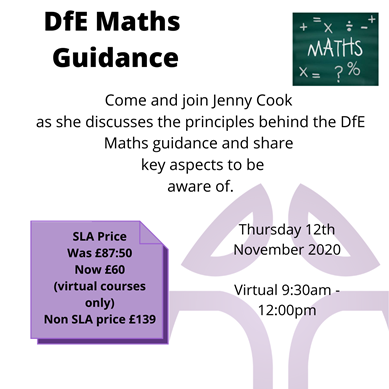 Jenny  Cook will discuss the principles behind the guidance and share the key aspects to be aware of.  As part of the session, participants will look at other supporting materials available and consider how best to implement the guidance and materials in your own school.  As part of this, discussions will naturally also be focused on how best to provide a catch-up curriculum in Mathematics and begin closing those Covid-19 gaps.'
Jenny is a Primary Education Consultant specialising in mathematics and holds the NCETM accreditation of Professional Development Lead.  She has extensive teaching and leadership experience along with many years as an Education Consultant.