Bulletin - 09-01-23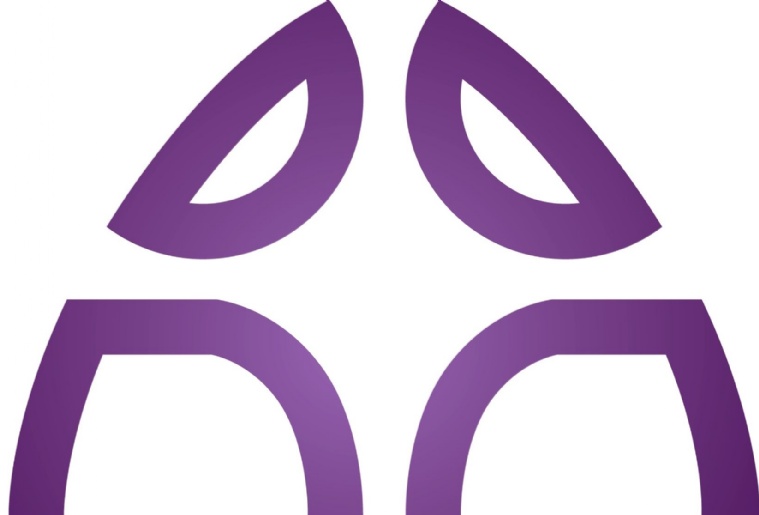 34 The foreigner residing among you must be treated as your native-born. Love them as yourself, for you were foreigners in Egypt. I am the Lord your God. (Leviticus 19:34)
Dear Colleagues and Friends,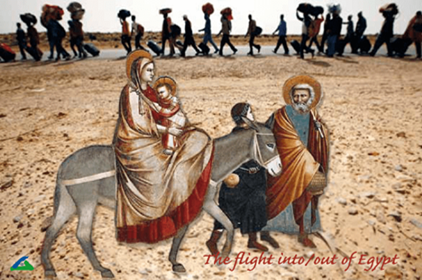 Happy New Year! I hope you had a lovely Christmas and you were able to spend some quality time with family and friends. Christmas time is such a special time for many. It is a time when we celebrate the birth of Jesus, a time when we can exchange gifts, a time when we may eat and drink too much in the comfort of our own homes with the people we love. However, we must remember, pray and support those who are vulnerable, lonely and feeling scared – not just at Christmas time but always.
We see and hear many stories of refugees fleeing from war and hostility in their homeland to seek sanctuary in safer countries. Indeed, I know that that there are many homes and schools in the diocese that have generously opened their doors to people seeking refuge from Ukraine and other countries.
In the Bible, we remember that Jesus was also a refugee. We are told that after the wise men had left, an angel appeared to Joseph and warned him to flee to Egypt. King Herod 'gave orders to kill all the boys in Bethlehem and its vicinity who were two years old and under.
13 When they had gone, an angel of the Lord appeared to Joseph in a dream. "Get up," he said, "take the child and his mother and escape to Egypt. Stay there until I tell you, for Herod is going to search for the child to kill him." (Matthew 2 v 13)
The family escaped to Egypt to find refuge. The Bible tells us that they stayed there until King Herod died. We may not know much about Jesus' exile in Egypt, but it does remind us that we need to care for refugees. Perhaps his exile in Egypt was in his mind when Jesus said,
'For I was hungry and you gave me food; I was thirsty and you gave me a drink, I was a stranger and you took me in' (Matthew 25.35).
It is at this point I would like to pay special tribute to the wonderful achievement at Scunthorpe Church of England Primary School. They are one of the first schools in the diocese to be awarded the School of Sanctuary status. The school has been recognised as a place that:
· Fosters a culture of welcome and safety for people seeking sanctuary, including asylum seeking and refugee families.
· Educates the whole school community about the human right to sanctuary and identifies practical means for schools to demonstrate that commitment.
· Builds empathy and intercultural awareness through promoting the voices and contributions of people seeking sanctuary, encouraging an understanding of the experiences of displaced people and helping to combat stereotypes.
At the school, there are 18 different languages and families of all faiths and none. The pupils at the school speak passionately about the welcoming and inclusive ethos of the school. I encourage you to listen to them sing and speak on Radio Humberside via the link below.
https://www.bbc.co.uk/sounds/play/p0dn1f2q

I am aware that other schools in the diocese are also proactively inclusive and they welcome children and families from all backgrounds. If you would like to learn more about the Schools of Sanctuary programme, please visit their website at https://schools.cityofsanctuary.org/
If you would like us to celebrate the great things you do at your school, please let us know and we will share your achievements in the weekly bulletin.
William Farr Church of England Academy has recently been awarded the Gold Award in the Religious Education Quality Mark. A fantastic achievement and you will hear more about that in our publication of RE News later this term.
I think it is great to start the year with celebrating achievements in schools. There are lots of fabulous things going on in schools. Let's celebrate your achievements more often!
I wish you a very happy and successful year.
Yours sincerely—
Paul Thompson, Diocesan Director of Education
Almighty and merciful God,
whose Son became a refugee and had no place to call his own;
look with mercy on those who today are fleeing from danger,
homeless and hungry.
Bless those who work to bring them relief;
inspire generosity and compassion in all our hearts;
and guide the nations of the world towards that day when all will rejoice in your Kingdom of justice and of peace;
through Jesus Christ our Lord.
Amen.
Find the rest of our Thought For The Week to download below -