Governor Bundle - 'Flourishing for all' SEND and Disadvantage
This event will take place between 4:00pm and 6:00pm on 12/01/2022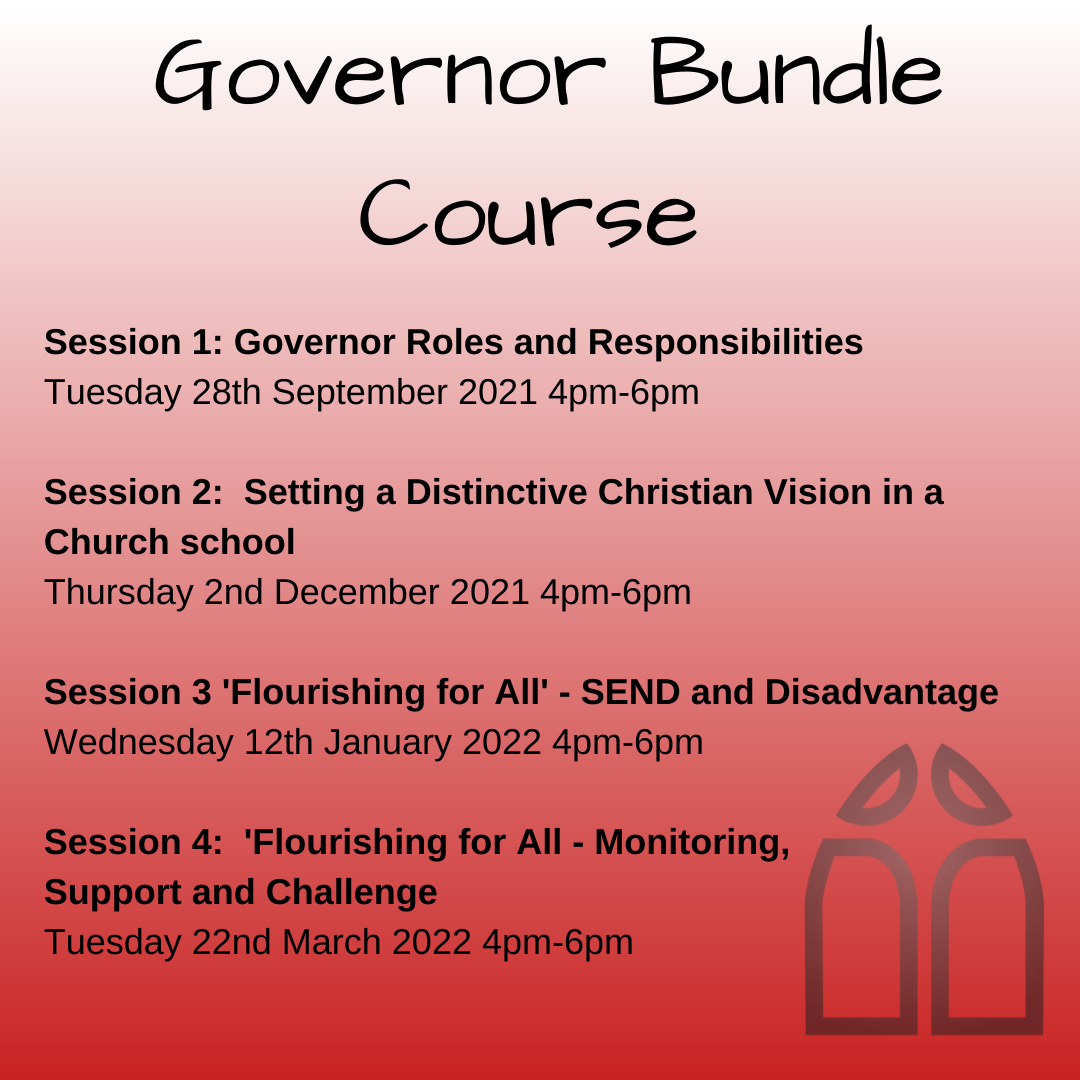 This session is the third in a series of training designed to support your role as a governor in a Church school.
Book in for all 4 for £200 or £60 per session for SLA schools
Clergy £35 per session
Session 3  'Flourishing for all' SEND and Disadvantage
This session sets out to ensure that governors fully understand their responsibilities for children with SEND and/or Pupil Premium. How to drive good practice; monitor the provision and hold school leaders to account and by so doing ensure that all children have the best education possible in the very best environment to help them flourish regardless of their background, special educational needs or disabilities.