Governor Bundle - Strategic Vision
This event will take place between 4:00pm and 6:00pm on 02/12/2021
This session is the second in a series of training designed to support your role as a governor in a Church school.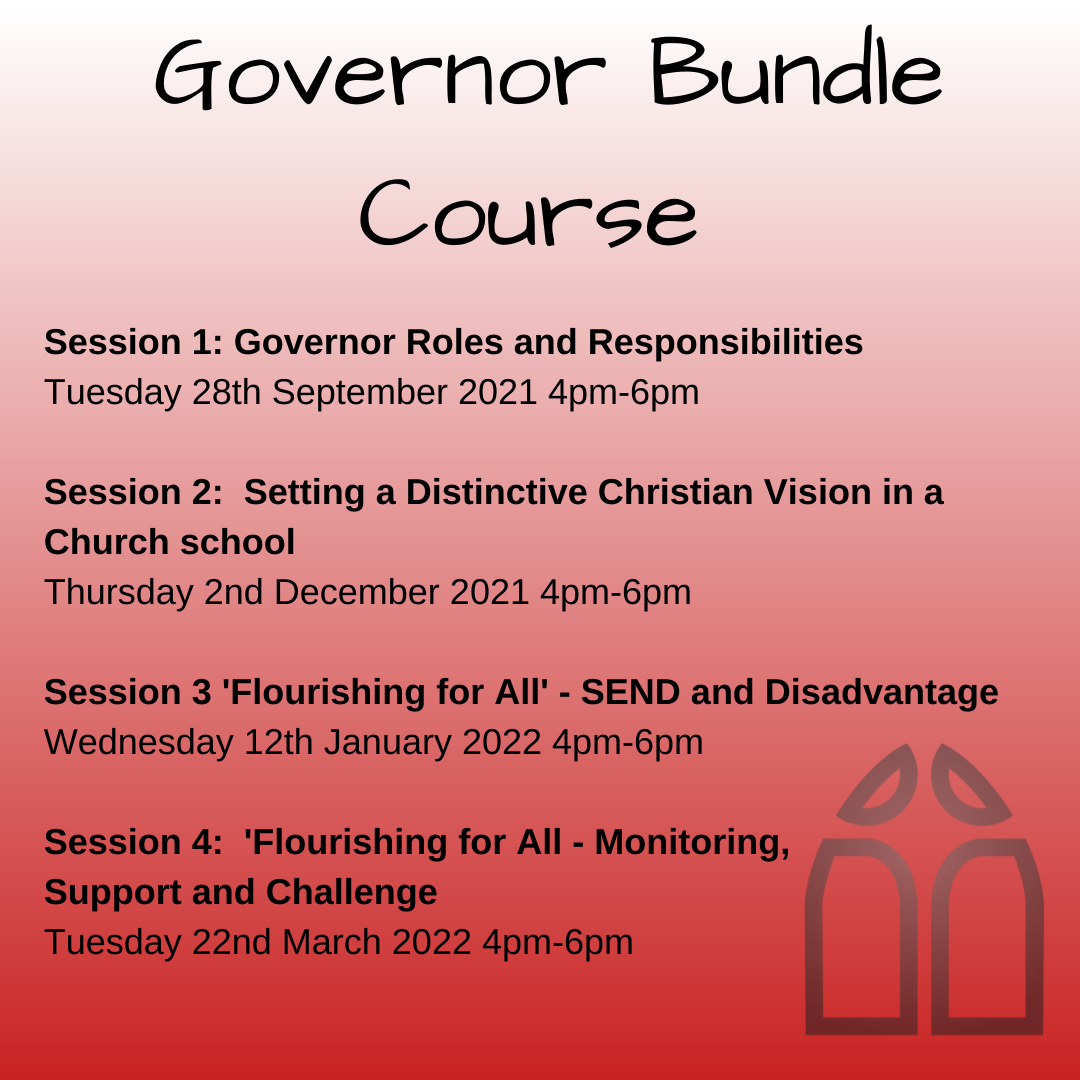 Book in for all 4 for £200 or £60 per session for SLA schools
Clergy £35 per session
Session 2 Strategic Vision
This session will scrutinise the responsibility of governors to set the strategic direction of the school. It will consider what it means to have a 'distinctively Christian' strategic vision, as well as considering practical approaches to monitoring the effectiveness of the school as a church school.