RE Teaching and Learning Support
This event will take place between 9:30am and 3:00pm on 08/06/2021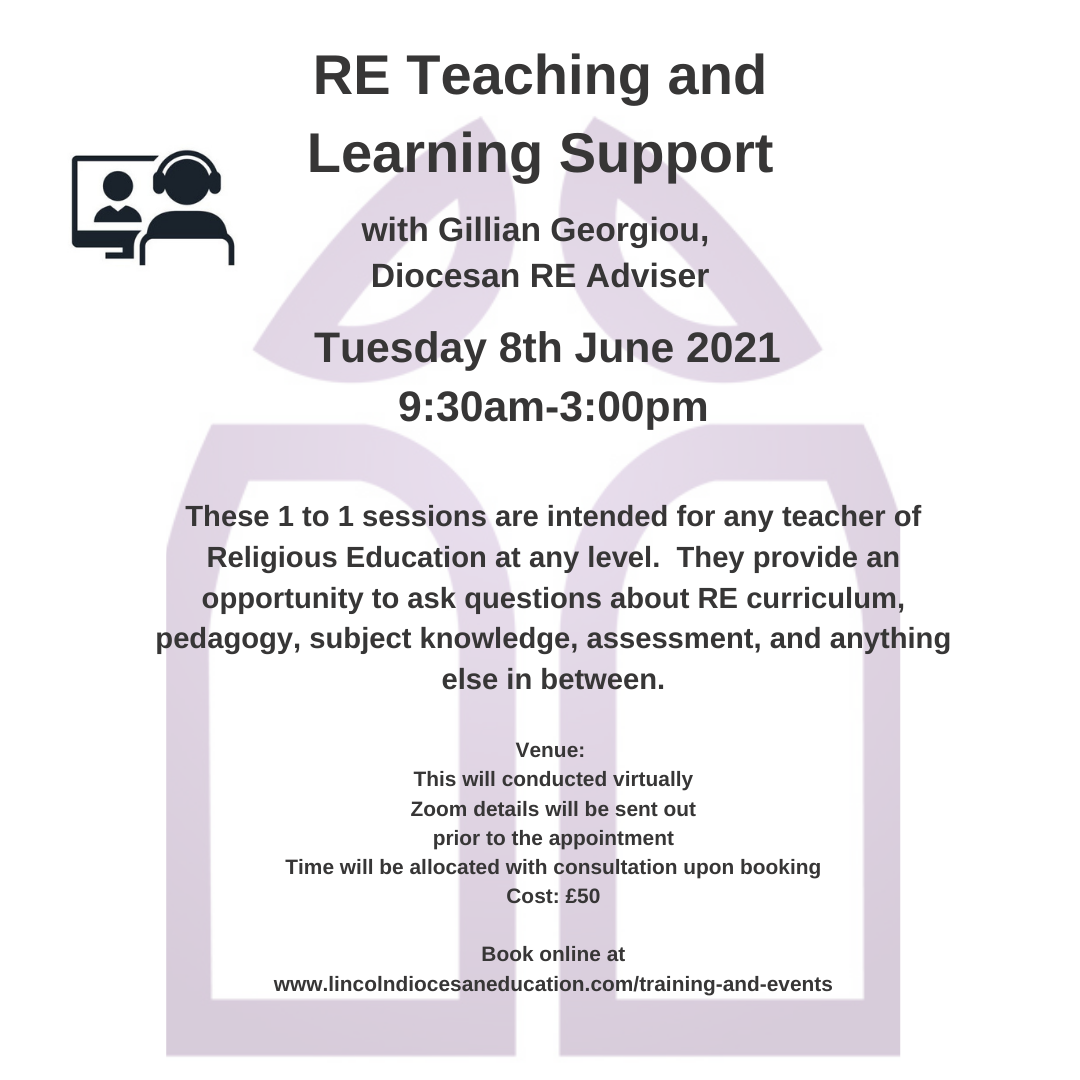 Book your one to one session with Gillian Georgiou to have you RE questions answered.
£50 per session
These termly RE sessions are intended for any teacher of Religious Education. They provide an opportunity to ask questions about the RE curriculum, pedagogy, subject knowledge, assessment, and anything else in between! Come with a specific question or come to explore the most recent resources, research, etc.
Led by Gillian Georgiou the Diocesan RE Adviser. She supports primary and secondary, church and community schools around the Diocese. She sits on the RE Development Group for the Church of England Education Office and is a representative of the Archbishops' Council on the RE Council of England and Wales.