Supporting Your Staff's Mental Health
This event will take place between 9:30am and 11:30am on 24/09/2020.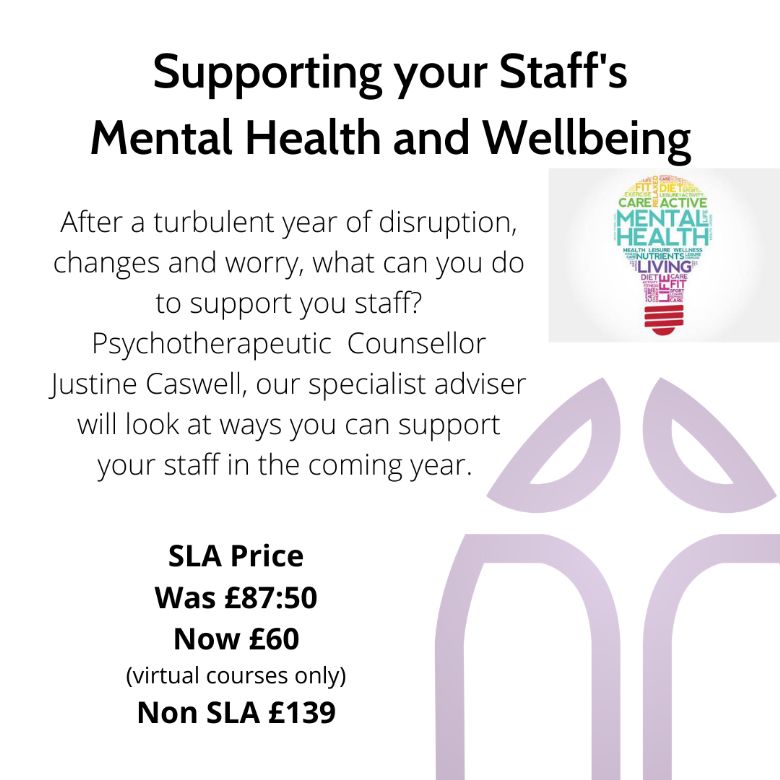 After a turbulent year of disruption, changes and worry, what can you do to support your staff? 
Psychotherapeutic Counsellor Justine Caswell, our specialist adviser will look at what you can do to support your staff in the coming year.  She will look at how people respond to stress, uncertainty and change in different ways and will provide practical ideas for you and your staff to maintain good mental health and wellbeing. During the session you will have opportunity to develop an individual plan that will enable you to support the staff in your own school.