Effective RE for a Broad and Balanced Curriculum
This event will take place between 4:00pm and 6:00pm on 17/09/2020.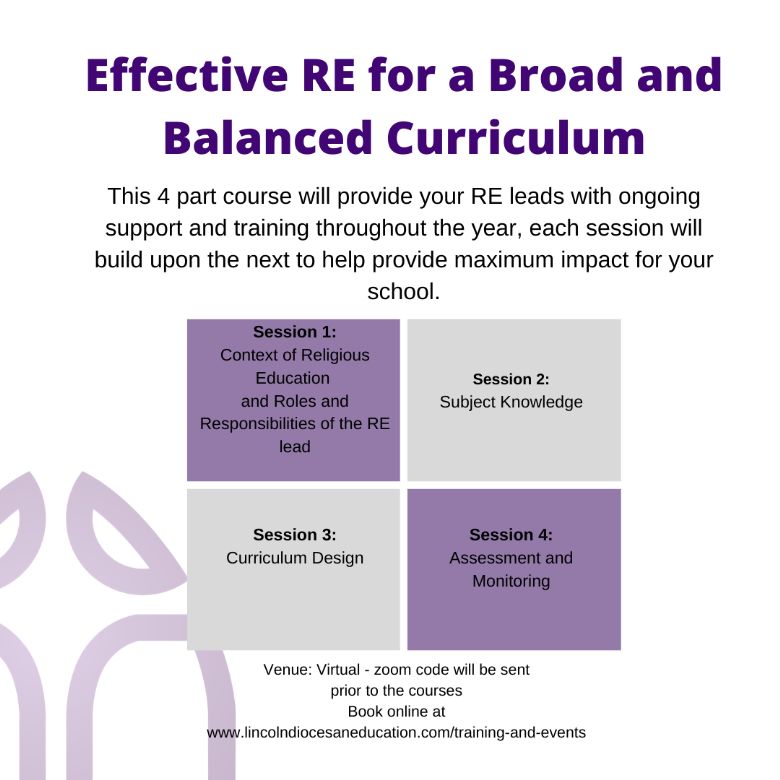 New for Autumn 2020
This course will provide your RE leads with ongoing support and training throughout the year, each session will build upon the next to help provide maximum impact for your school.
Session 1- Context of RE and Roles and Responsibilities                    
This session will outline the statutory duties relating to RE in various contexts. It will look at middle leadership at primary/secondary level, focusing on key responsibilities of practical tools to support effective middle leadership.
Early Bird £200
(for all 4 sessions in the bundle this year)
£240 if booked after 17th July 2020
(£500 if not in SLA)